No destination speaks to Caribbean luxury quite like Jamaica.
Jamaica is a bucket list destination for many individuals, and for good reason. There are many opportunities for visitors to experience the culture and vibrancy of a Caribbean Island lifestyle. Under the Hyatt umbrella, Secrets Wild Orchid Montego Bay has created the perfect resort with lavish rejuvenating accommodations so its guests can enjoy all the wonders of Jamaica.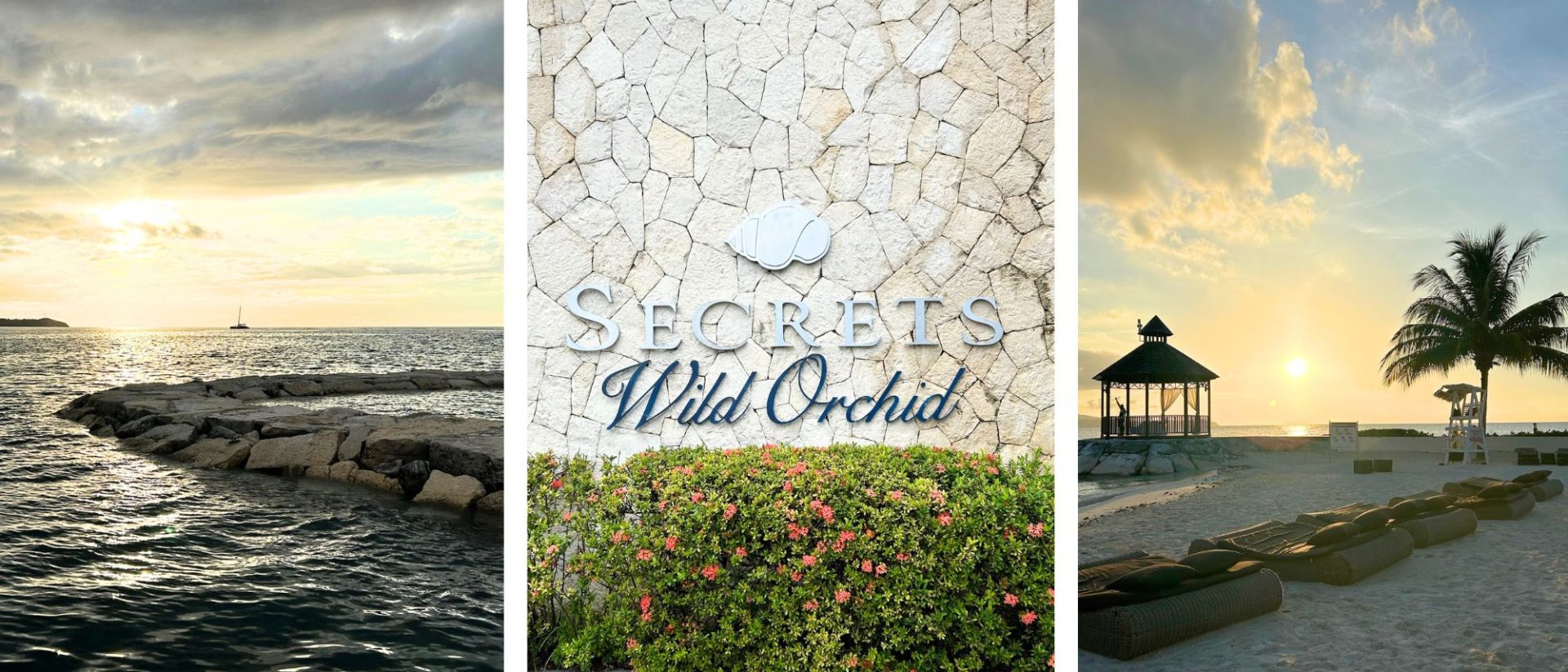 The Resort
In about 15 minutes, visitors can go from the Montego Bay Airport to the Secrets Wild Orchid Resort. The resort itself is actually three in one: Secrets Wild Orchid on one end, Secrets St. James in the middle, and Breathless Montego Bay Resort & Spa on the other end. The property is beautiful with a unique and luxurious Caribbean feel. Everything is first-class from dining opportunities to the rooms themselves.
Island Experience
Jamaica offers an exciting array of both relaxing and adventurous activities suitable for everyone. Island excursions range from horseback riding along Jamaica's gorgeous coastline, deep-sea fishing in the Caribbean, and thrilling ATV adventures across the island. Or perhaps visitors would prefer a day swimming in the ocean or enjoying some of the many amenities offered by Secrets Wild Orchid. Secrets Resorts are known for their luxurious spas, many restaurants and eateries, and a plethora of relaxing pools. The resort even offers a luxurious catamaran cruise complete with snacks, drinks, snorkeling, and a visit to the Margaritaville of the Caribbean.
Meetings & Incentives
Like many Secrets properties, Secrets Wild Orchid is an excellent resort for travel incentives and destination meetings. The property offers wonderful locations with gorgeous views for dinner receptions, award ceremonies, or cocktail parties right on the water. They also have a beautiful and spacious conference center that can be used for private check-ins, conferences, meetings, and back-up event space if the weather does not permit outdoor events. Also, as said before, the resort's location is key. With this Secrets property only being 15 to 20 minutes away from the airport, it makes it an ideal option for travel incentives or meetings. Jamaica's fun, energetic culture, and gorgeous sunset beaches make this a destination your participants will not want to miss out on visiting.
There really is no bad time to visit Jamaica. So, let's connect and get your team relaxing in the Caribbean in no time!