Welcome to Wine Country! Recently, we managed our automation client's President's Circle of Excellence program in beautiful Napa Valley, California. Napa Valley combines a laid-back atmosphere, near-perfect weather, and luxurious wines to create an experience its guests will remember for years to come.
The Why:
Napa Valley is built for groups. The destination has so much to offer, from beautiful scenic vineyards and wineries to unique activities and historic old towns. It was important to our client to reward his top performers with a place and space that was truly unforgettable. Our client personally visited the area on a previous incentive trip and loved it. Since then, he has envisioned taking his own executives and top performers to Wine Country! Napa Valley is beautiful any time of year, but with the date set during harvest season in early October, this was absolutely the perfect time of year to design beautiful events, activities, and experiences for this corporate incentive in this amazing destination.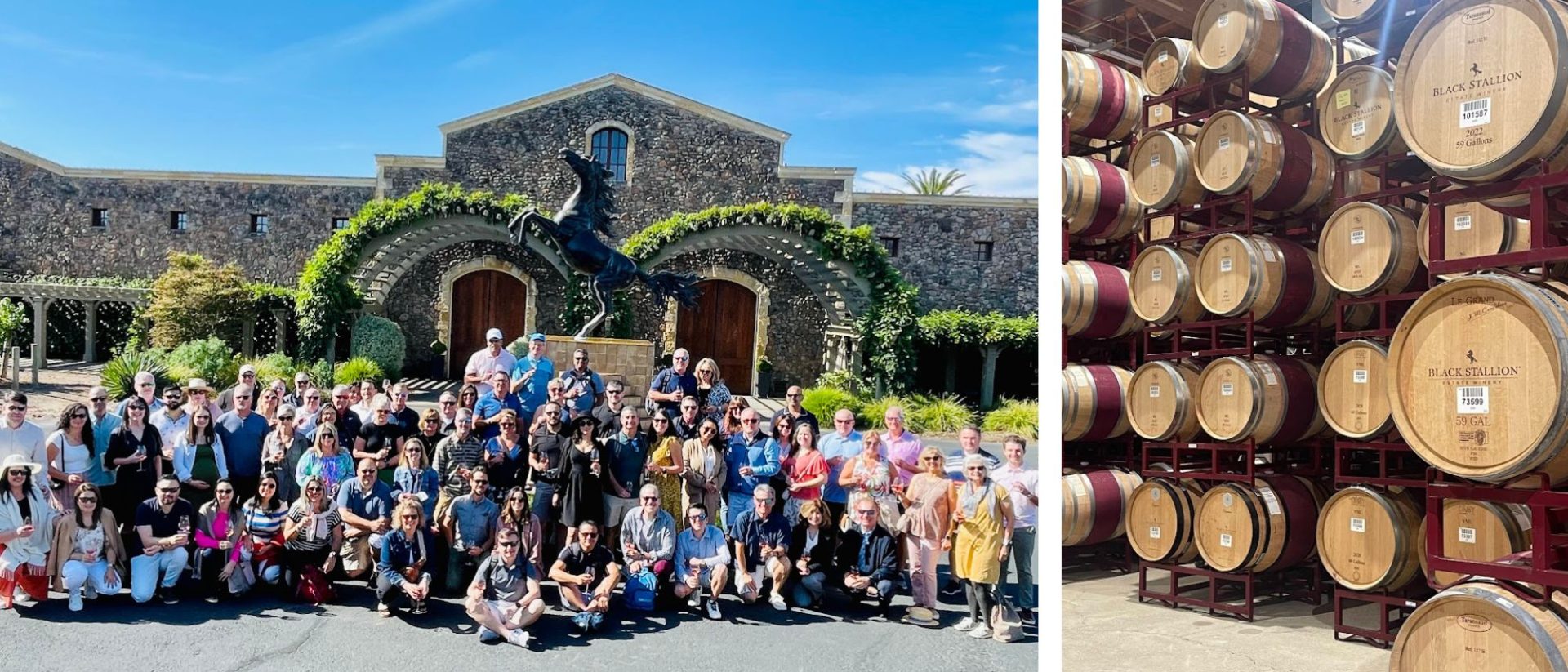 The Experience:
Our group stayed three nights at the beautiful Carneros Resort and Spa right in the middle of Napa Valley. Guests were housed in intimate, semi-private cottages that were so private it hardly felt like they were staying in a resort space. Upon arrival, participants were welcomed warmly with a reception and live gifting experience of Maui Jim glasses. The duration of their time in Napa Valley was packed full of amazing experiences including winery tours, farm-to-table meals, and the opportunity to explore downtown Napa and Sonoma.
The goal of every incentive trip is to create exclusive, unforgettable experiences. While in Napa Valley, our team was able to do just that at the uniquely gorgeous Peju Winery This winery offers ample outdoor space with amazing views which made this the perfect space to host a fun, engaging group activity: a pizza making competition paired with lunch and delicious local wine! The guests were divided into teams and charged with creating a pizza, a name for their pizza, and a fun backstory to go along with it. After the competition, guests were invited on a private tour of the winery and vineyards, a perfect ending to an extraordinary experience.
Their final night was spent at the exclusive Jarvis Winery The winery is housed in a cave in the mountains where they both make and store their wine. Upon entering the cave, guests were greeted with barrels where their wine is stored. The cocktail reception area was held in the crystal room, a room decorated by gigantic sets of crystals. Further into the cave, guests enjoyed a fabulous farewell dinner complete with a harpist on the balcony and their logo and a slideshow of photographs from their trip projected on the cave wall. This added a personal touch to the end of a wonderfully successful experience.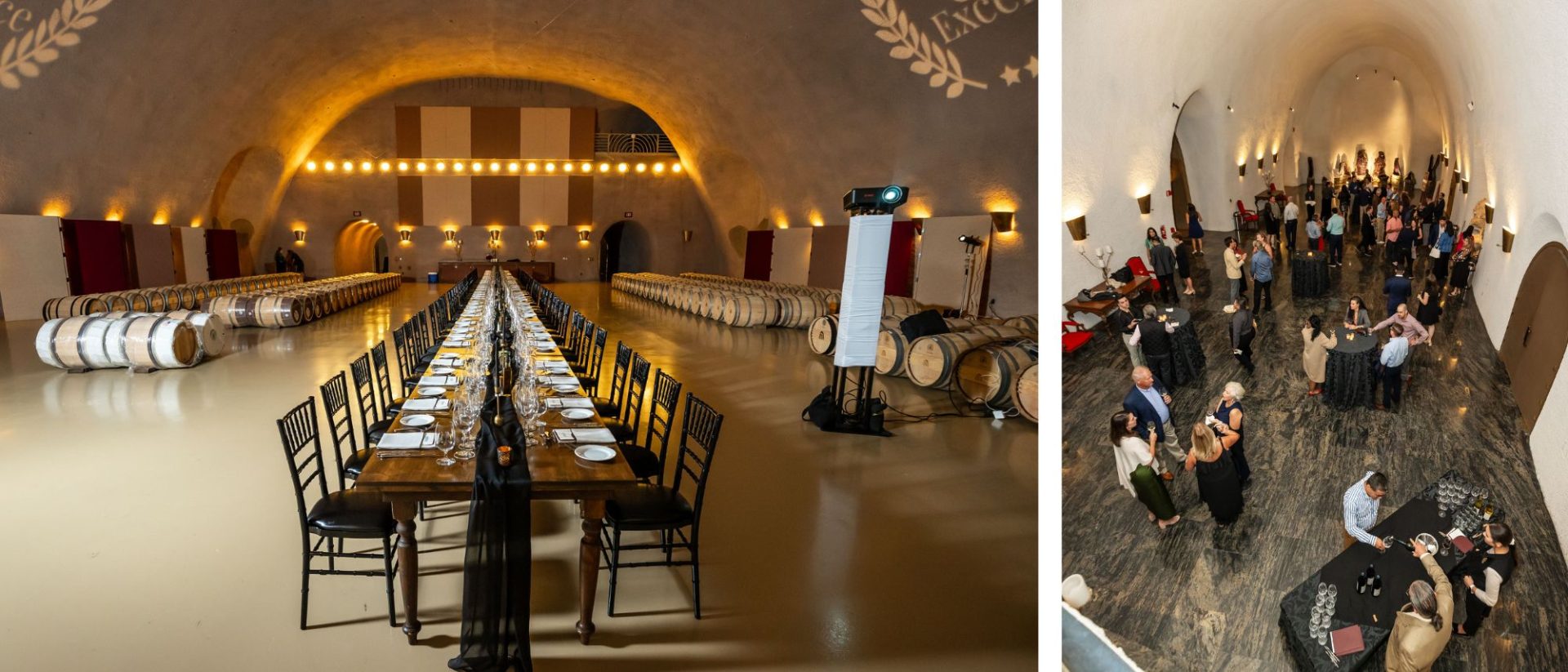 Onsite Management:
At Sutton Planning, we work to mitigate as much potential risk as possible before the incentive program even begins. We prepare months and weeks in advance to ensure each program runs as smoothly as possible. Still, unforeseen circumstances do arise, which is why we always have an onsite team there to assist. Our Napa team consisted of Liz, Ashley, and Sydni. Together, they worked with hotel staff and vendors to handle unexpected changes and ensured that every person's individual needs were met wherever they went.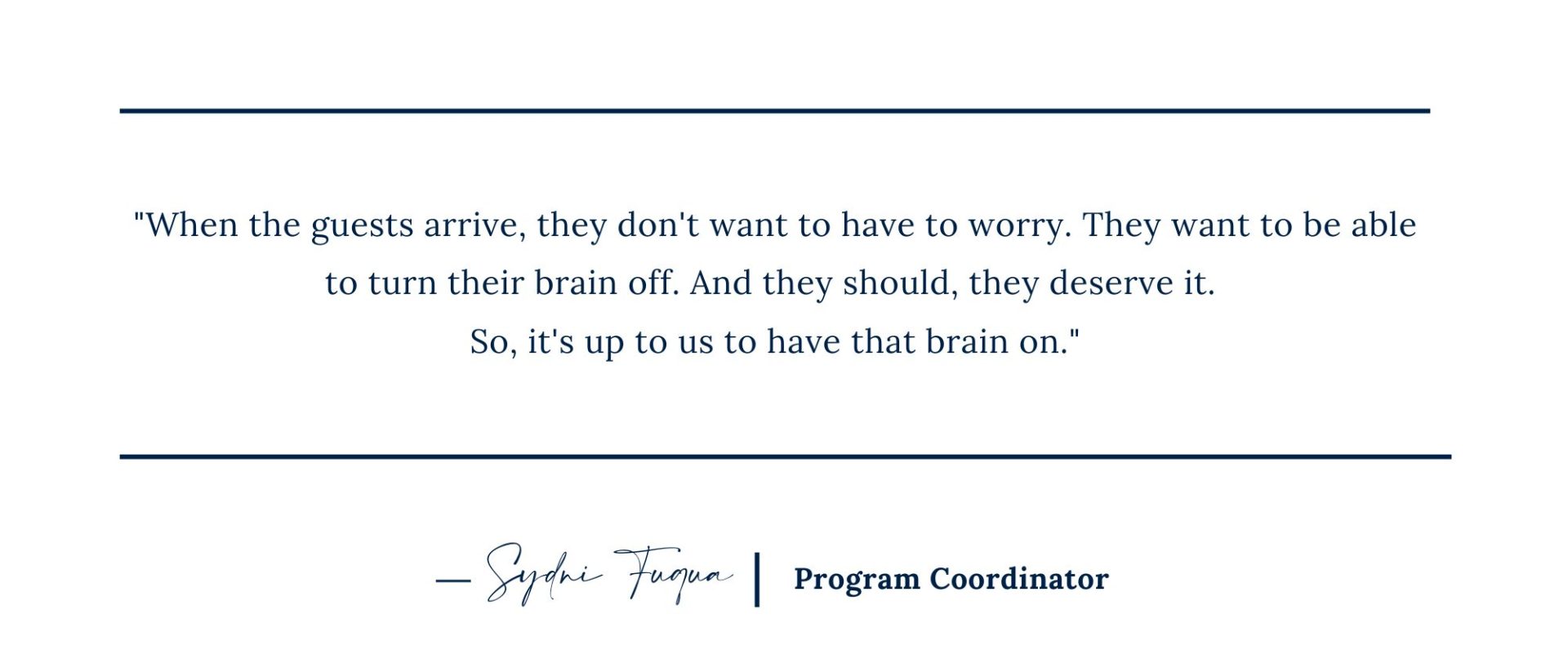 Wherever you're going, Sutton Planning can help you get there. Let's connect and design your picture-perfect travel incentive or destination meetings!