Indulge in an all-inclusive, luxurious tropical experience of a Secrets resort.
Nestled just south of Cancun, Mexico are two Secrets Resorts & Spas that would make ideal all-inclusive experiences for your next travel incentive or destination meeting: Secrets Akumal located in the Riviera Maya region, and Secrets Moxché located in the Playa Del Carmen region. The Secrets brand has a well-deserved reputation for its high-end, lavish accommodations. Every resort is equipped with gorgeous rooms, ample dining experiences, inclusive activities, and rejuvenating spas.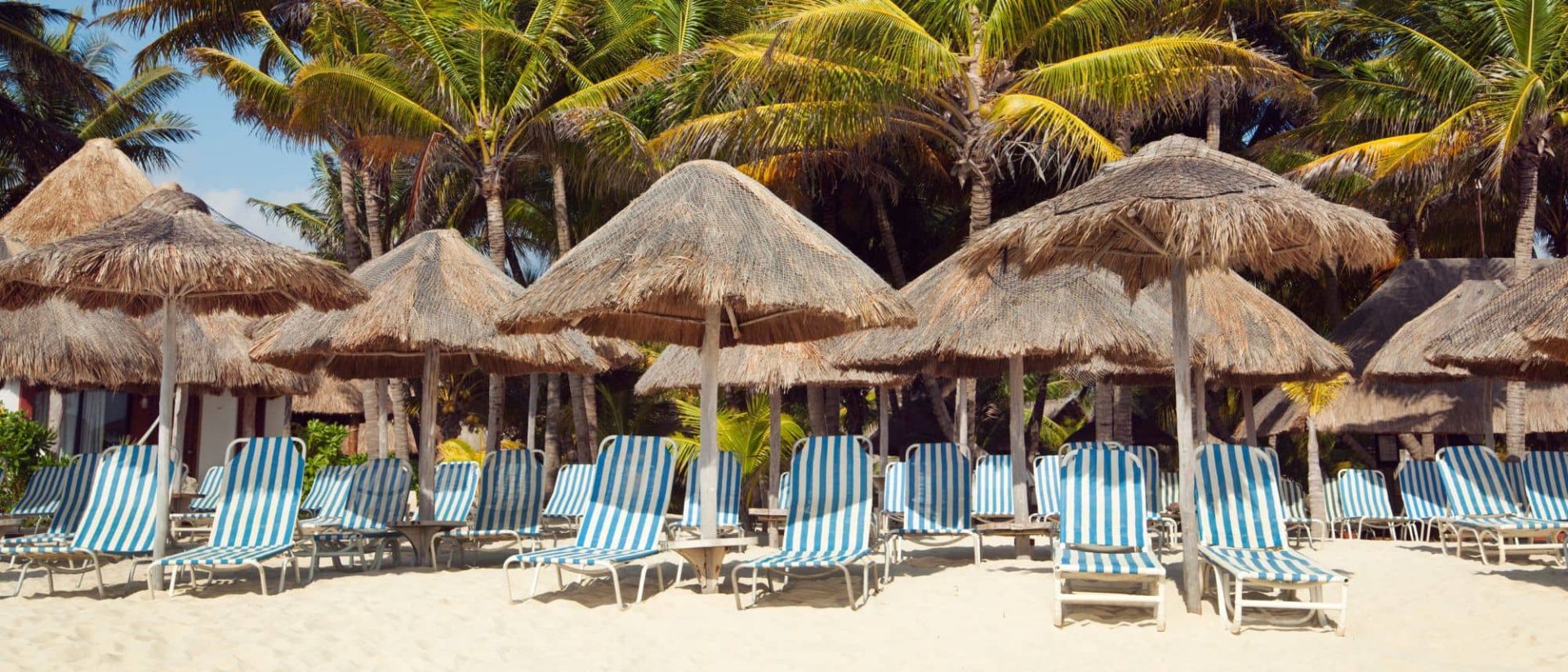 Secrets Akumal
Secrets Akumal is an intimate and culturally exciting location situated between lush, natural vegetation and the pristine aquamarine waters of the Caribbean Sea. With gorgeous, swimmable beaches and a high green sea turtle population, this resort is the ideal tropical getaway.
Property Highlights:
Secrets Akumal is a wonderful option for hosting travel incentives and destination meetings. The resort offers ample outdoor space for your nightly events. Welcome your guests with a welcome dinner by the pool or celebrate on the final night with a farewell reception on the beach with the sand between your toes. If for some reason the weather is not cooperating, don't worry. You and your guests can enjoy the beautiful indoor spaces available on the property.

There are many unique and exciting excursions visitors can partake in while staying at Secrets Akumal. Guests can book endless activities and excursions, including snorkeling with the sea turtles, kayaking, and deep-sea fishing right from the resort. For those more interested in golf, try the nearby greens and enjoy the gorgeous beach views as you play a round with your team.

Part of what makes incentive travel so inviting is the opportunity to rest and relax in a new, fresh destination. This resort is the perfect place to rejuvenate. It offers a uniquely swimmable beach as well as several pools with all-inclusive food and beverage services.
Secrets Moxché
Secrets Moxché is actually two resorts in one: Secrets Moxché and Impression by Secrets Moxché. Together, this resort epitomizes luxury. Whether your guests prefer to relax and soak up the sun at one of the seven available pools or partake in the vibrant nightlife with top-shelf cocktails and live music, Secrets Moxché has something for everyone.
Property Highlights:
Secrets Moxché is the ideal venue for hosting travel incentives and meetings. Do you need indoor meeting space by day and lavish outdoor space by night? Secrets Moxché has you covered! Inside, the resort offers both large conference space and smaller breakout rooms to accommodate your destination meetings. Outside, the resort offers an abundance of space for gorgeous nightly events on the rooftop, by the pool, or on the beach.

There is a vibrant nightlife at Secrets Moxché. Enjoy drinks, live music, and even a late-night taco cart serving authentic street tacos all from the comfort of the resort.

The dual nature of this resort makes upgrading your VIPs simple. The multiple VIP status levels available here mean that your guests will have exclusive privileges, making this resort the height of tropical luxury.
Both of these resorts are perfect for travel incentives and destination meetings. Secrets Akumal offers plenty opportunity for your guests to rest and relax in a lavish tropical paradise while Secrets Moxché is ideal for hosting large gatherings, award ceremonies, and even conferences given its capacity and abundance of attractions and event spaces.
Are you ready to design your next tropical incentive experience? Start a conversation with us today!