Often, we wonder how and what exactly we should bring in our bags. What if we want multiple outfit options when we get to our destination? What if we're nervous about forgetting something essential? And just how many pairs of socks are too many?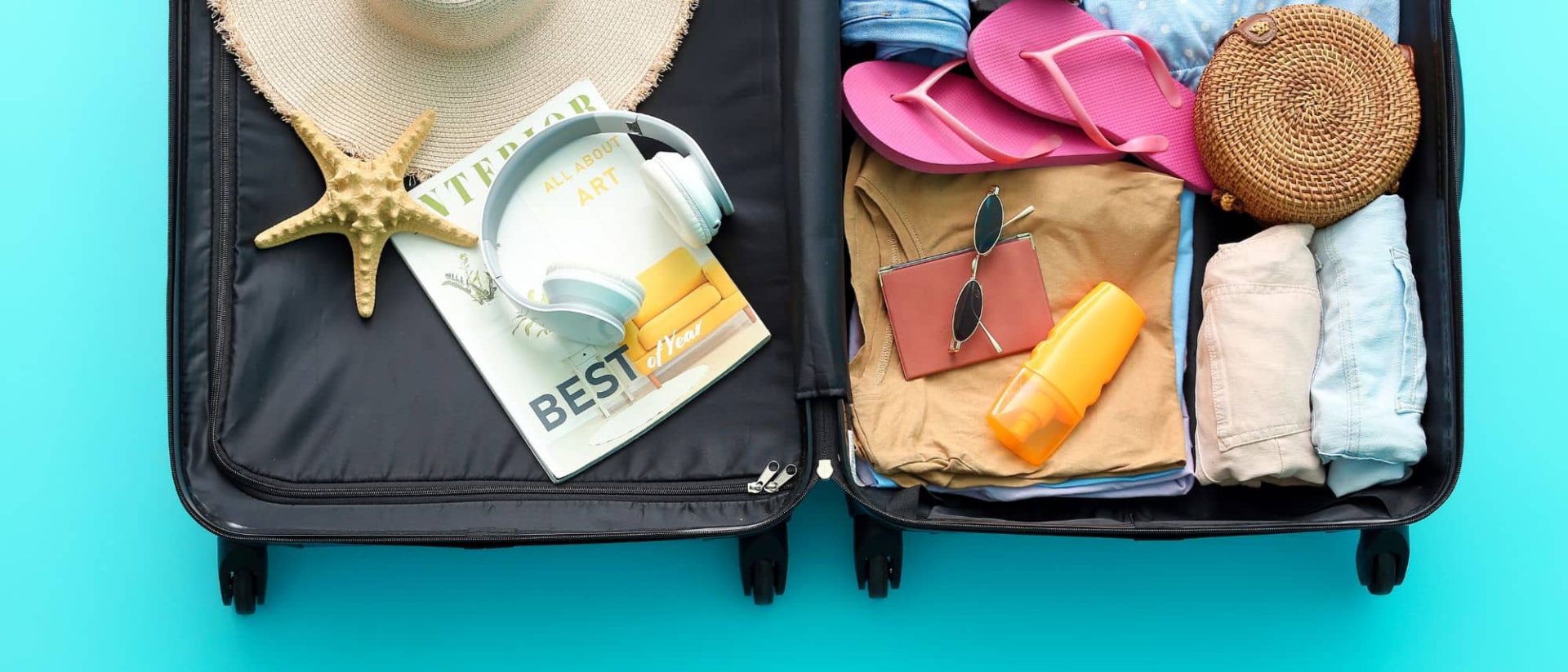 Packing strategically can help you streamline your entire travel experience and make sure you have all your essentials. At Sutton Planning, we want to help you make the most of your incentive travel or destination meeting. Our goal is to minimize stress and create an enjoyable program for every guest. That's why we've compiled a list of 8 packing strategies you can use on your next adventure:
Make a list. Before you begin packing for your trip, consider making a list. Include anything essential plus the fun extra things like books or a deck of cards. This ensures that you have everything you want and need and you won't forget anything.
Roll, don't fold. Rolling your clothes instead of folding them is a popular packing tip, and for good reason. By rolling your clothes, you will end up saving some seriously valuable space in your suitcase. You can even roll whole outfits together, making your life easy and breezy when you get to your destination.
Plan for dirty clothes. You won't always be able to do laundry on your trip, so make sure a few plastic bags make it to the suitcase. That way, you can keep your dirty clothes separate from your clean clothes. Plus, when you get home and can actually do the laundry, everything will already be separated for you.
Pick items that have high versatility. It may be tempting to pack a different pair of shoes for every outfit, and you can certainly do that. However, you'll definitely get more suitcase space if you find a pair or two that works nicely with all your outfits. This tip goes for jewelry and clothing too. You can make multiple outfits out just a few staple pieces.
Pack a back-up. It's always a good idea to pack an extra outfit in your carry-on. Travel can be unpredictable at times. In the midst of coffee spills and delayed flights, you may be glad you have a backup shirt, just in case.
Take some cash. It may not be as convenient as plastic, but sometimes cash is required or card readers may be down. If you're in an unfortunate pickle, having cash may turn out to be very useful.
Seal it, don't spill it. Go ahead and secure those liquids in a zip-lock bag. Trust us, you do not want shampoo to leak out onto your carefully cultivated wardrobe.
Follow the "Know Before You Go." Sutton Planning sends a detailed itinerary that includes packing suggestions and what to wear to every event during your travel experience. Reviewing these details before you leave means you'll be prepared for every occasion.
While these tips work well for any person traveling, we recognize that every traveler is different. So, take a moment to consider what is important to you and make sure it makes the bag! You get to decide what is relevant and necessary. Here at Sutton Planning, we all have different needs and interests. Our team recommends earbuds (don't forget the charger), reading materials, and your favorite snacks.
Regardless of where you're going, packing is an important component of your travels. So, use these tips to pack strategically and enjoy the ease of your next travel incentive or destination meeting.